Finally, we will want to search and manipulate database information. Qilan makes this easy and fast.
Here is an example of how Qilan accesses a database to perform a FIND. The QTABLE tag integrates Qilan's FIND function with HTML formatting. By double clicking on the Fields attribute, Fields and/or abaci (derived values) from the Orders table in the database, the ECommerceDB can be chosen. Objects selected can then be displayed on the webtemplate or used in further calcuations or searches.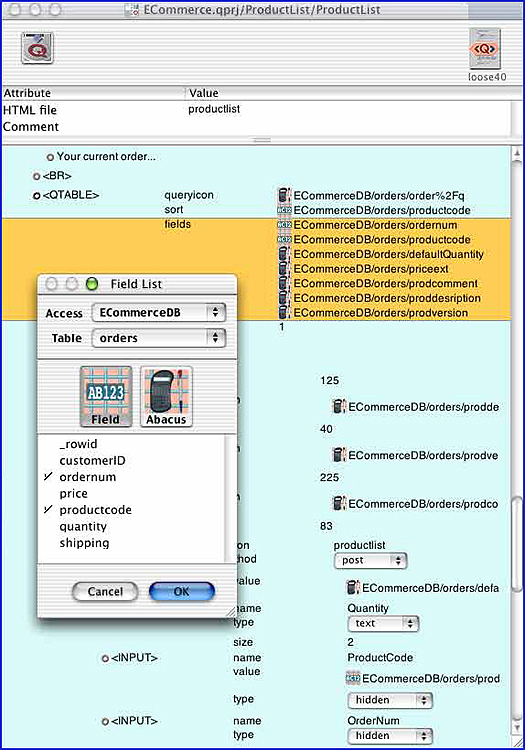 The QTABLE, in addition to locating record data, also can use a query, "order/q". This query, built in an abacus, resides in the Orders table. Note however, that it 'grabs' data submitted by the user and creates a query statement. The records returned are those that meet the query criteria.